The setting of the week is called "Remove the Action Center icon" and as the name says it  is used to remove the Action Center icon (a.k.a. Flag) from the system tray (see below).

You might want to enable this setting if you are in a corporate environment and you centrally managed Backups, Firewall and Updates using other programs. However disabling this means that your users will not receive any alerts if the is some critically wrong with thier computer so please use this option after careful consideration.
If you decided that you don't want to completely disable the Action Center and only disable certain alerts then check out my other post How to use Group Policy to turn off the Backup Notification in the Windows 7 Actions Center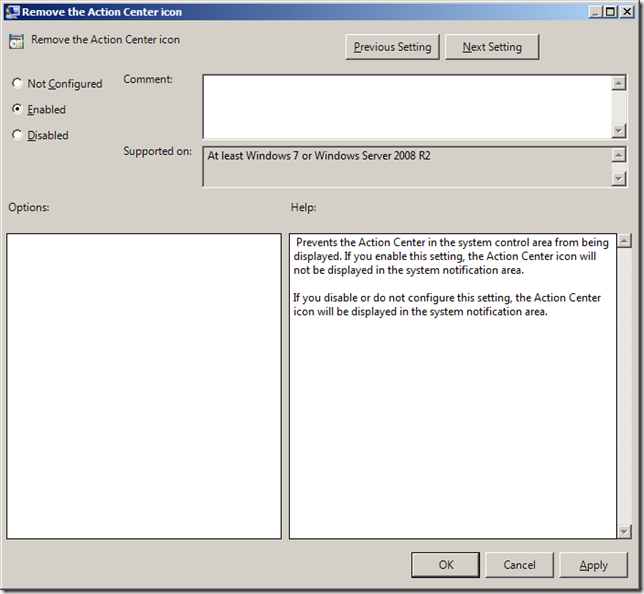 This is a user setting and can be found under User Configuration > Policies > Administrative Templates > Start Menu and Taskbar and is of course only for Windows 7 and Windows Server 2008 R2.