The setting of the week this week disables one of the features in Windows 7 that allowed users to pin programs to the taskbar. This option will be handy if you are in an environment where you want to prevent users from customising the taskbar such as a kiosk or library style computer. The setting can be found under User Configuration > Policies > Administrative Templates > Start Menu and Taskbar and only applies to Windows 7.
Note: If you do apply this setting to your existing users all the existing pinned taskbar programs will be removed on the next logon.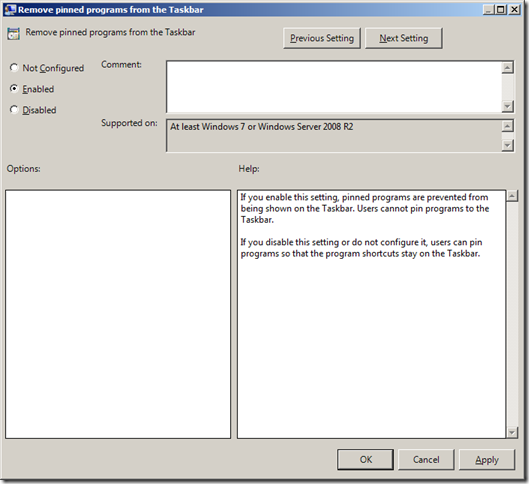 Below are some screenshots of the UI with the setting enabled.
"Pin to Taskbar" is removed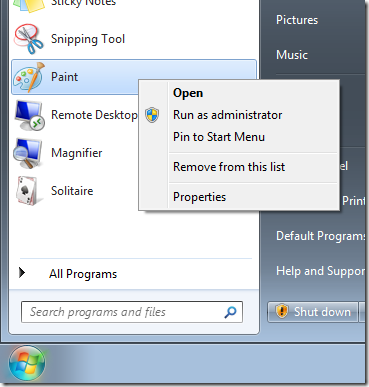 "Pin this program to taskbar" is removed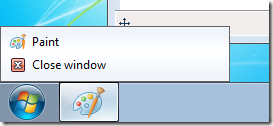 All existing pinned programs will be removed.