Well the wait is over and

Microsoft today released the final version of Internet Explorer 9 to the web at http://windows.microsoft.com/ie/ . Since the release of the IE9 Release Candidate there have been a few more Group Policy added (see Internet Explorer 9 (RC) Group Policy Settings) so below is an updated list of each IE9 Group Policy settings with a related screenshots.
Internet Explorer 9 Administrative Templates
Interesting enough according to the page TechNet: Group Policy Settings the "Configure Tracking Protection Lists", "Go to an intranet site for a single word entry in the Address bar" and "Enable alternative codecs in HTML5 media elements" setting should exist however there are no were to be found…
Prevent users from bypassing SmartScreen Filter's applications reputation warnings about files that are not commonly downloaded from the Internet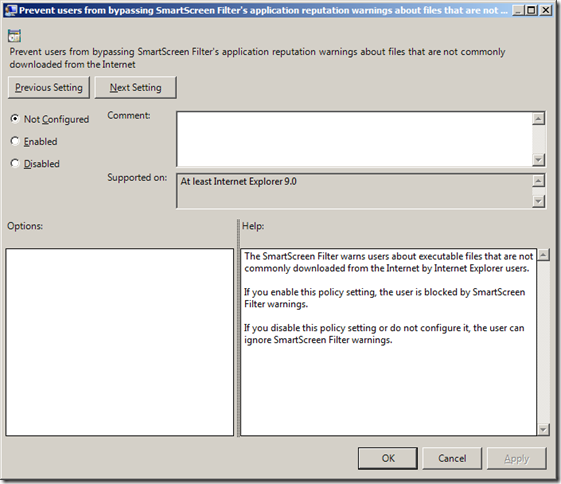 Prevent Deleting Download History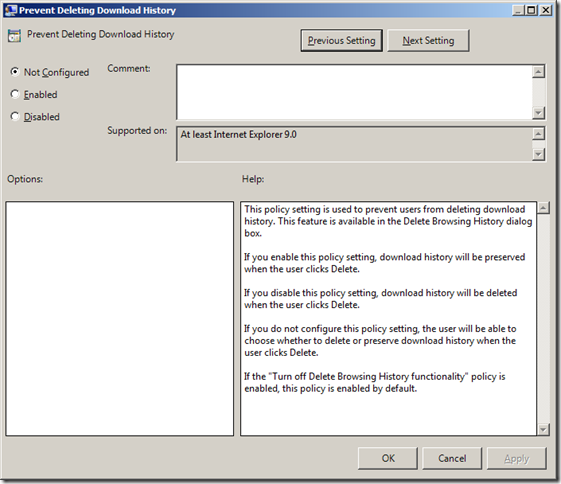 Disable add-on performance notifications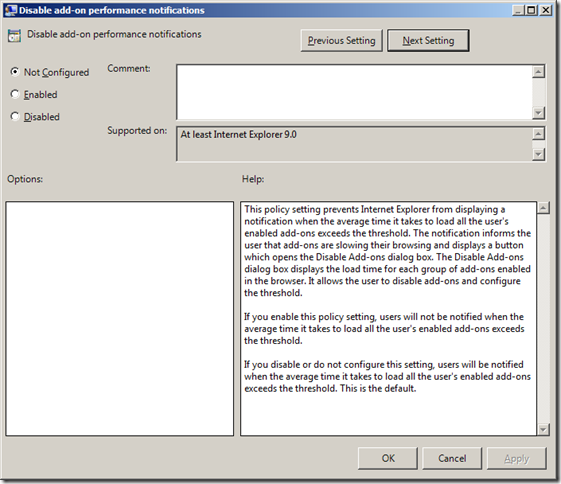 Allow Internet Explorer 8 Shutdown Behavior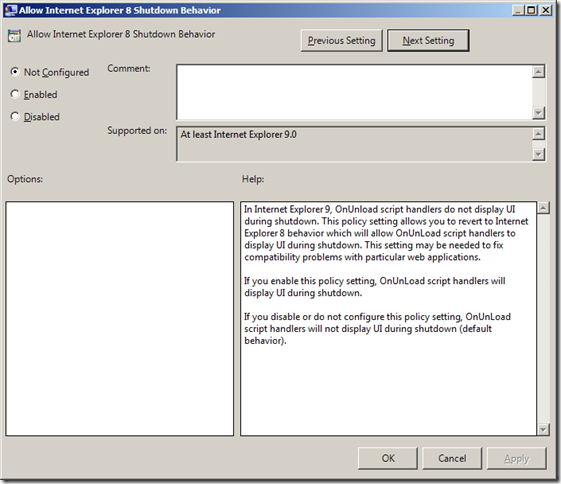 Install binaries signed by MD2 and MD4 signing technologies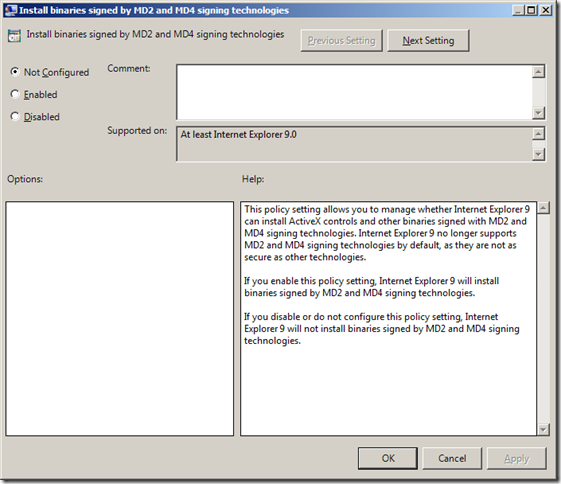 Automatically enable newly installed add-ons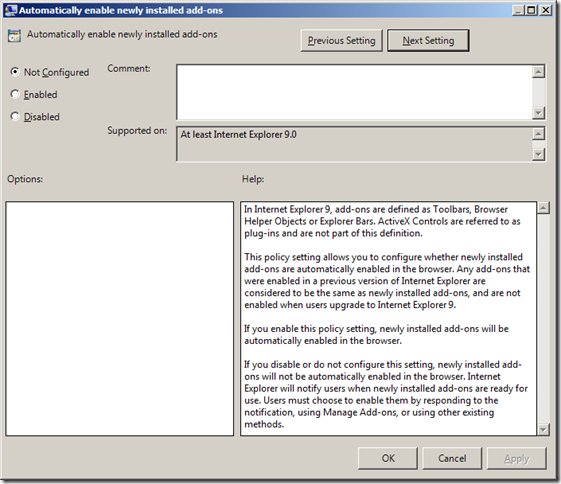 Turn off Managing SmartScreen Filter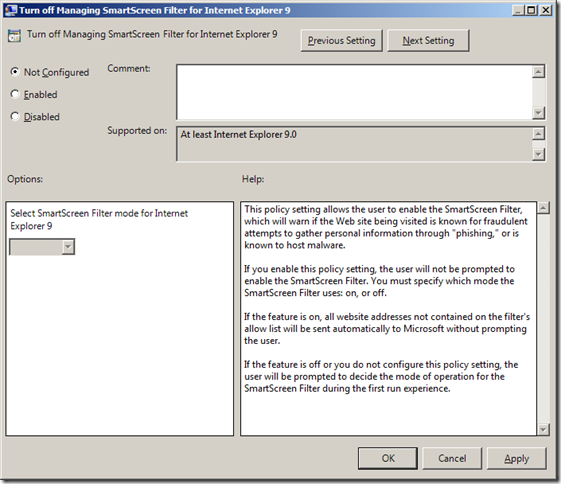 Prevent configuration of search from the Address bar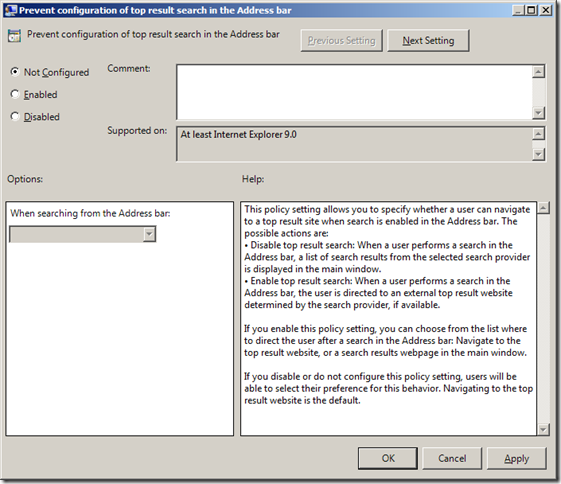 Turn on ActiveX filtering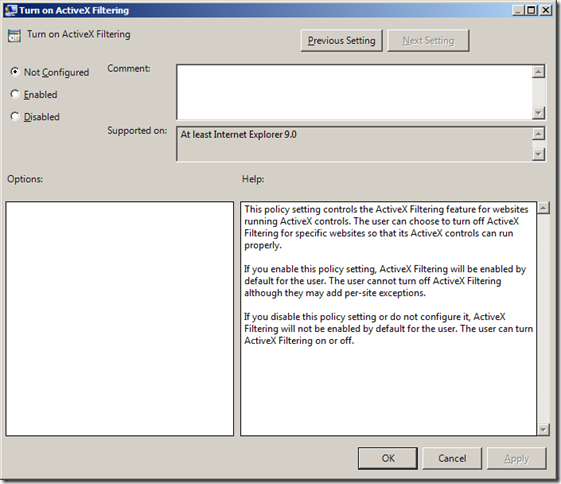 Enable alternate codecs in HTML5 media elements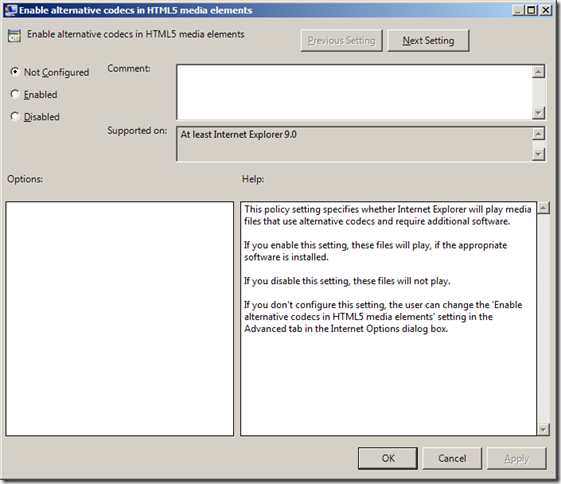 Prevent Deleting ActiveX Filtering and Tracking Protection data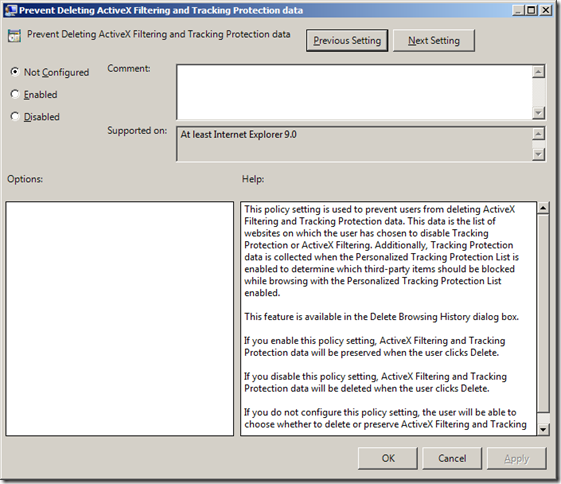 Tracking Protection threshold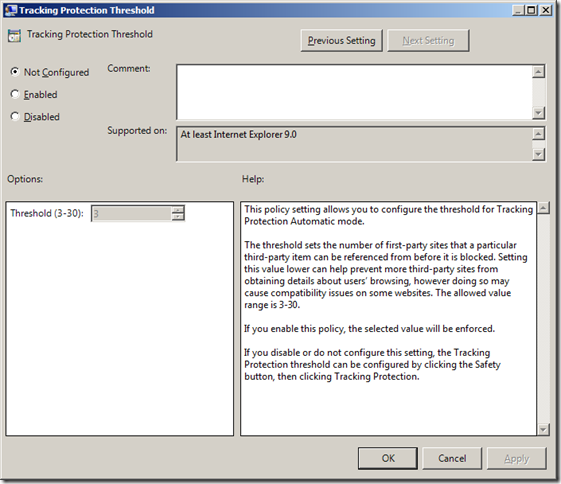 Turn off Tracking Protection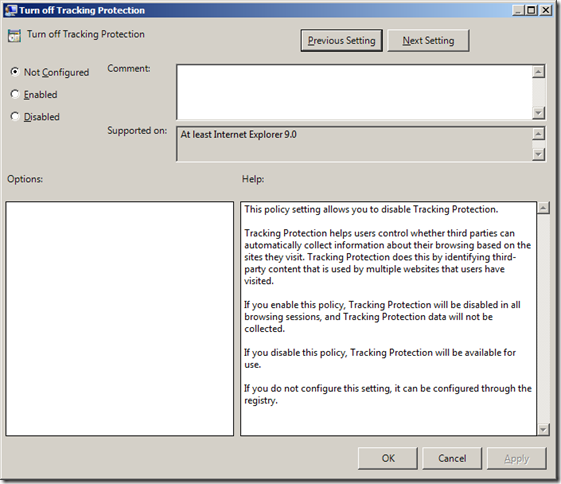 Disable Browser Geolocation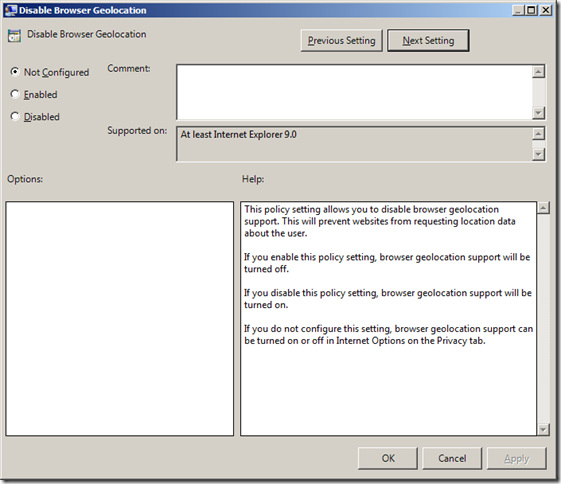 Turn off ability to pin sites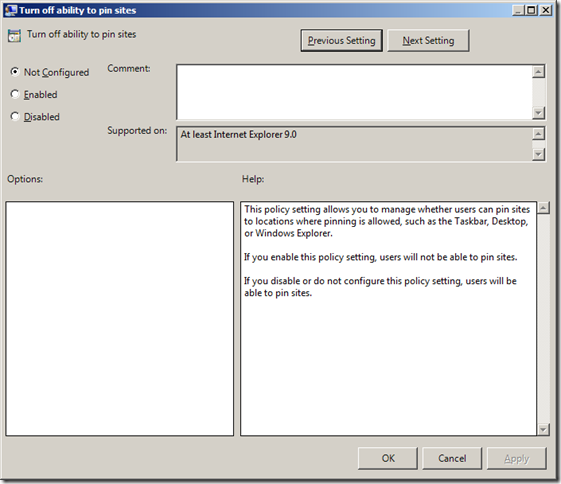 Show tabs on a separate row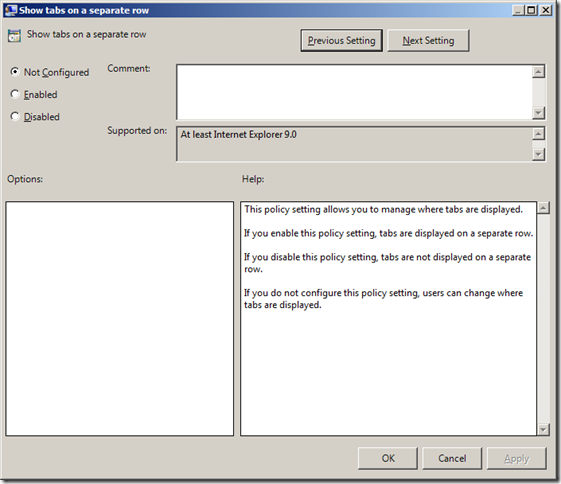 Internet Explorer 9 Maintenance Settings
Once you install IE9 on the computer you manage your group policy on you will also find your IE9 Maintenance settings have been updated to reflect the newer settings.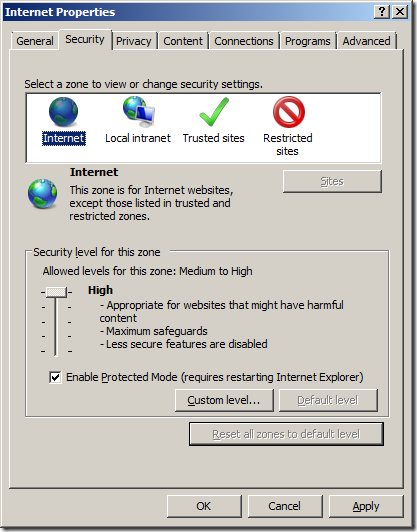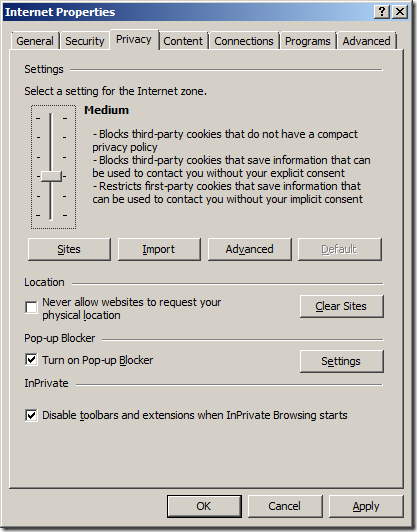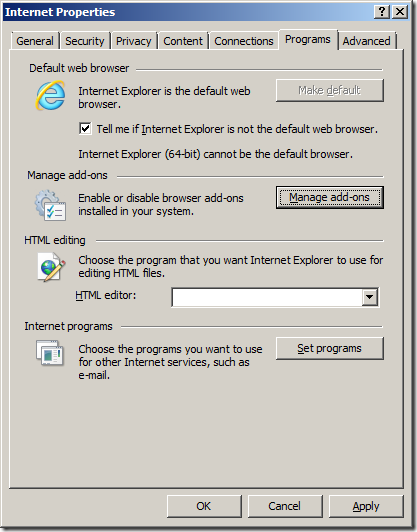 Note: The "Manage add-ons" buttons here is currently the only way you can configured "Tracking Protection" lists (see example below). However you first need to add the list to your browser Tracking Protection list before you press the "Manage add-on" button.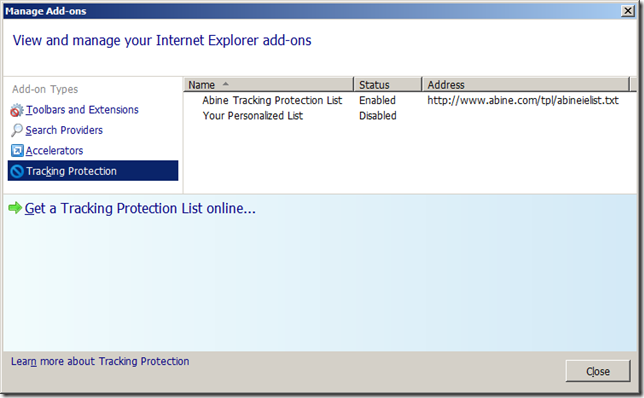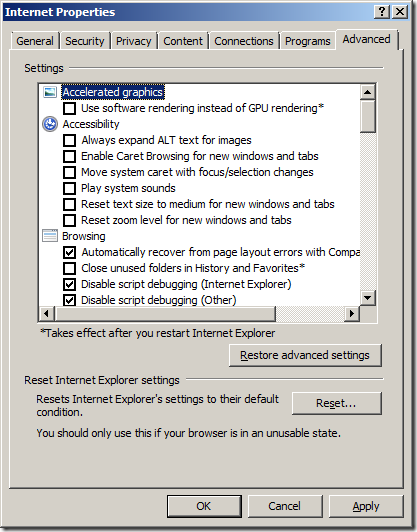 Updated: Internet Explorer 9 Group Policy Preferences
Currently there is no native (supported) way to use Group Policy Preferences with IE9 however you can you can easily work around this restriction. See my post at How to enable Group Policy Preferences support for IE9 .
For a complete listing of all the IE9 Group Policy setting, where they can be found and how you install them to Active Directory go to TechNet: Group Policy Settings