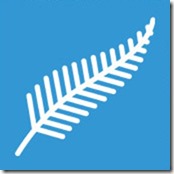 This week I was lucky enough to visit  New Zealand to speak at TechEd New Zealand 2012. I would like to thank the delegates that attend my three session that all gave very good feedback to my sessions. These session were recorded so if you were not luck to catch me in person I will be sure to blog about it here when they are published.
A few weeks about I was very excited to hear that Paul Thurrott was going to be at the event speaking at the keynote. Luckily I was able to catch the start of the Keynote by 10 minutes due to my flight to NZ only getting in only 90 minutes before it started and for anyone who has ever gone from the Auckland Airport to the city know you will know that this was pretty good run…
During the Keynote there Paul demonstrated a Qualcomm Reference device running Windows RT and a 82 inch 100 point touch full HD Perspective Pixel computer running Windows 8.
During the rest of the event I had three presentation on Group Policy over three days…
Finally on the last day I also recorded an episode of the NZ Tech Podcast with / by Paul Spain . Here we talked about all thing Windows 8, Windows Phone 8 and Nokia including some predictions as to what might happen in the next few weeks.
And then…
Paul Thurrott came down recorded another episode of the NZ Tech Podcast . So I was super excited to meet him and have a bit of chat. I was then also lucky to be able to sit in on the recording of his episode. Needless to say after being a huge fan of Paul Thurrott's it was a real trip to actually meet him in person…
So its back to reality tomorrow but I will be sure I will post a link to the podcast and session I recorded when released…  and in Group Policy news I hope that the Remote Server Administration Tools are released soon but I will also post here about then when they are released.