As your probably know the world  facing an IP Apocalypse and as such sooner of later we will all have to start embracing IPv6 weather we like it or not. While Windows has supported IPv6 natively for many years now Microsoft has been slowly chipping away at IPv6 support for many of its other products. Well the good news is that Group Policy Preferences in Windows 8.1 / Server 2012 R2 now allows you to target Group Policy Preferences using IPv6 addresses.
To enable this new feature all you need to do it check "Use IPv6" in the IP Address Range Item Level Targeting feature.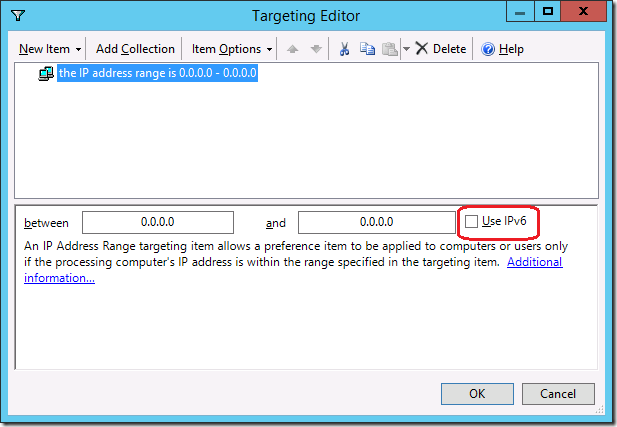 As soon as you do this the IP Address range is then change to the IPv6 format allowing you to now target Group Policy Preferences to IPv6 address ranges.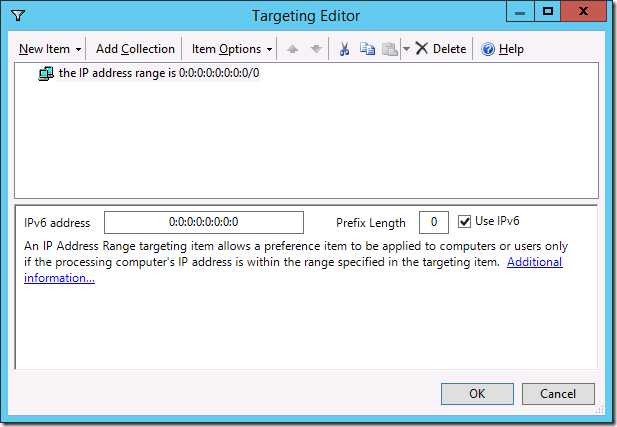 And in case you have a mixed IPv4 / IPv6 rollout you can mix the types within the same targeting rule…

Update: Here are some more Group Policy Preferences that have been updated to support IPv6.
TCP/IP Printer IPv6 Support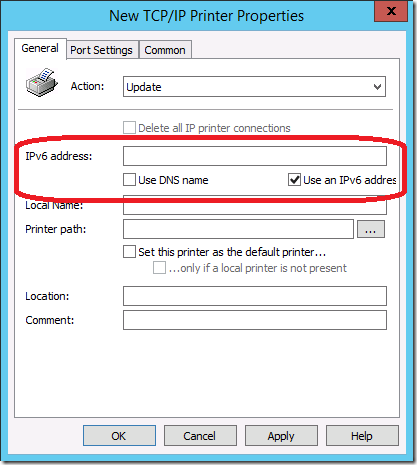 VPN IPv6 Support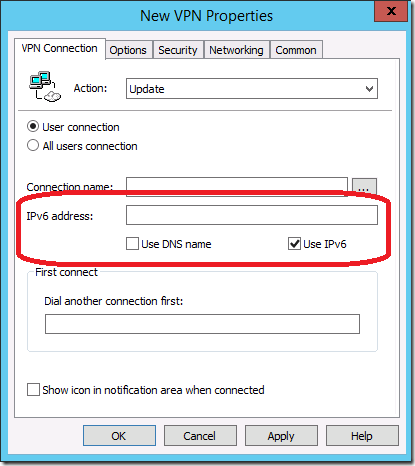 For more great IPv6 related news I would follow Ed Horley Follow @ehorley on twitter or check out his web site at http://www.howfunky.com/