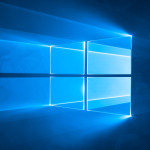 Microsoft has now release to the world Windows 10, and if you are running one of the 14 million devices  that now have Windows 10 installed you might be wondering what new features there are for businesses. So, to help answer that question Microsoft has released the latest Windows 10 Group Policy settings spreadsheet that list all the Group Policy settings. To view just the Windows 10 setting int the spreadsheet simply filter on the "Supported On" column and you can list all the new policy settings. Also note, that there are also a number of new "Microsoft Edge 1.0" settings that you can filter on.
These spreadsheets list the policy settings for computer and user configurations that are included in the Administrative template files delivered with the Windows operating systems specified. You can configure these policy settings when you edit Group Policy Objects.
To take advantage of these new Group Policy settings, all you need to do is copy the files from the local folder C:\Windows\PolicyDefinitions from any Windows 10 copy and put them in your domain "PolicyDefitions" Central Store.
Download it now from http://www.microsoft.com/en-us/download/details.aspx?id=25250