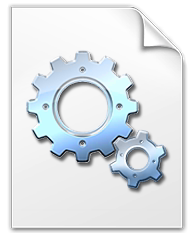 With the release of Windows 10 1703 (a.k.a. Redstone 2, a.k.a. Creators update) Microsoft has again release the ADMX files for the new version of the OS. It's important to update these files every time there is a new OS release as they contain all the new Administrative Template policy settings. ADMX/ADML files were introduces over 10 years ago with Windows Vista, there were two type of files; ADMX files contained the actual settings technical information such as registry key path and values to set and the ADML had the language specific displayed text when you went into the Group Policy Management Console to edit real GPO's.
Unfortunately, this new version of the download that has been release current has missing some language files missing so you might want to hold off of downloading and installing it right away. (Hopefully they will republish them soon.) In the mean time you can still download the pack and just add the relevant language files at a later stage. Also continuing to use the old Language Pack files will not hurt, it just you will be missing the language text for all the new policy setting in Windows . Alternately, if you also have an install of Windows 10 Pro/Ent 1703 installed with the language pack that you need you can also copy the files directly from C:\Windows\PolicyDefenitions.
Having issues with ADMX/ADML files like this going forward however, might be a much more common issues as Microsoft have recently release a support article https://support.microsoft.com/en-us/help/4015786/known-issues-managing-a-windows-10-group-policy-client-in-windows-serv basically explaining that going forward they may rename and remove older legacy policy setting from ADMX files. This is a big change from what used to happen. Previously you could just extract the current ADMX/ADML policy files and put them over top of your existing Central Store. Setting that were no longer supported in the new OS were still listed and only a hand full of policy settings names ever changed. However now Microsoft will be renaming and remove some policy settings from the ADMX/ADML files going forward.
So it is now important that you make sure that you test the new ADML/ADMX files before just copying them into the central store.  To do this install the host fix from https://support.microsoft.com/en-us/help/2917033/an-update-is-available-to-enable-the-use-of-local-admx-files-for-group-policy-editor and apply the following registry key:
Key: HKEY_LOCAL_MACHINE\SOFTWARE\Policies\Microsoft\Windows\Group Policy\EnableLocalStoreOverride
Type: REG_DWORD
Value: 1
After you have done this GPMC on this specific computer will actively ignore the SYSVOL central store and you will be able to use the ADMX files on the local C:\Windows\PolicyDefinitions path. This will make sure that you can test the combinations of the ADMX/ADML files you are using before you roll them out to all other machines.
The good news is that having Broken ADMX/ADML files actually does not do any real damage as the files are just a list of definitions of possible policy setting. The actual setting has little to do with the files, so if you do get some errors, then it easy to fix by just copying back the original or relevant files.
Windows 10 Creators Update ADMX/ADML Files (missing some languages): https://www.microsoft.com/en-us/download/details.aspx?id=55080Â