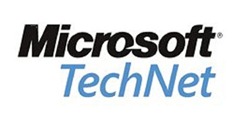 Microsoft has just released a new TechNet Subscription discount code for any IT Pro that wants to evaluate and test Microsoft software. This is a great way to get your hands on and test Microsoft software for a business to make sure its the right solution for your needs.
If you are a Group Policy Administrator this is a great way you can download and evaluate Advanced Group Policy Management (AGPM) 4.0 which can be found under the Servers > Desktop Optimization Pack package.
Check out Keith Combs' blog for more details and the discount code.
Source: Keith Combs' Blahg : New TechNet Subscription 28% discount with promo code TNITE06