This weeks setting is another is another oldie but a goodie that is commonly used to lock down SOE's so that users can use the registry editor. It is called "Prevent access to registry editing tools" which us a user setting found under User Configuration > Policies > Administrative Template > System and will work on all platforms since Windows 2000.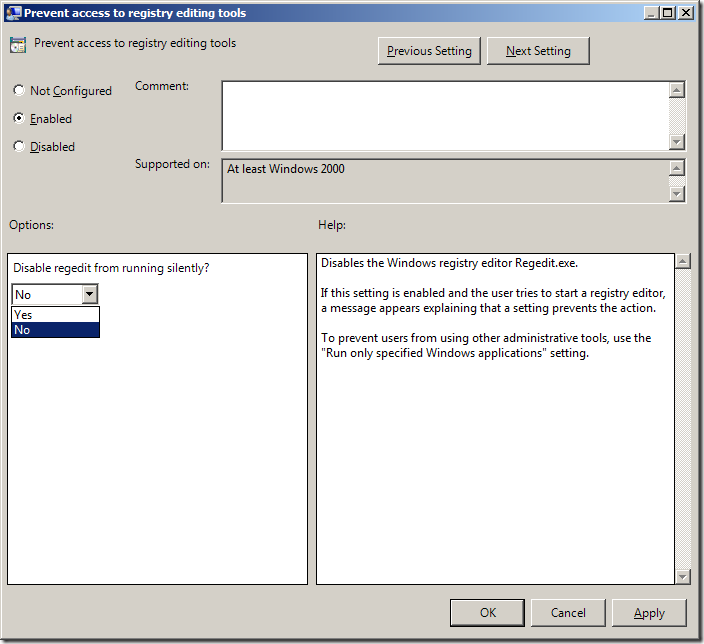 The affect is pretty simple… It stops users from running regedit.exe so they cant make registry changes to their computer or profile. This will also work even if a user take a copy of the regedit.exe command and rename it to something else.

If you select "No" for the "Disable regedit from running silently?" this will allow user to apply registry keys via a preconfigured .REG file using the "regedit.exe /s" silent switch so make sure you select "Yes" unless you need to this back door for something like a logon script.