The group policy setting for the week this week is a new policy setting for Windows 7/2008 R2. This setting is called "Prevent changing mouse pointers" and can be found under User Configuration > Policies > Administrative Templates > Control Panel > Personalization. This setting is handy if you want to tightly control the user environment such as public access computers in a library or a common shared computer.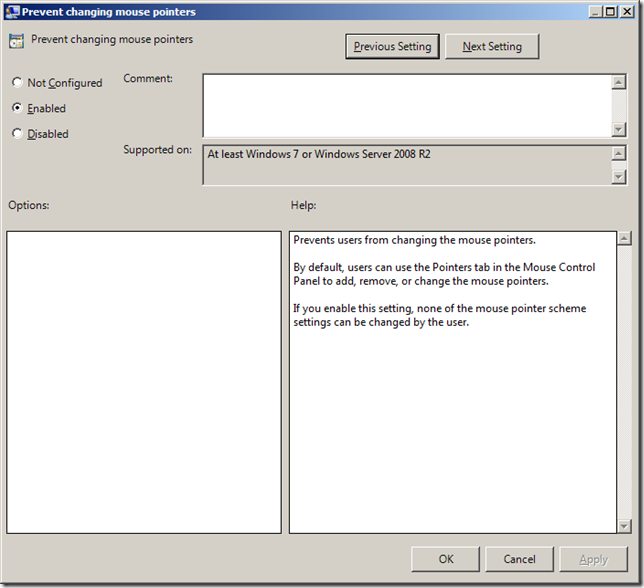 Below you can see how the "pointers" tab is removed when the policy is enabled.
| | |
| --- | --- |
| Not Configured/Disabled | Enabled |
| | |
 Be careful however when you apply this setting however as it will locks the use into whatever mouse pointer scheme they had active at the time the policy is applied.
P.S. I jumped #30 and #31 because I recently discovered that I had two other setting of the week post's with the same number. So as to not rename all the other setting of the weeks I have decided to just correct the numbering from this article going forward.