This post is part of a series of posts about Advanced Group Policy Management. If you want to see the other post in this series you can use the links below:
Delegating permission to Review/Edit GPO's in AGPM
Delegating permission in AGPM
This section show you how to delegate permission to a user to either review or edit group policy object via AGPM.
Step 1. Open GPMC on a computer that you have installed the AGPM client on.
Step 2. Navigate and click on Change Control option and then the Domain Delegation tab then click Add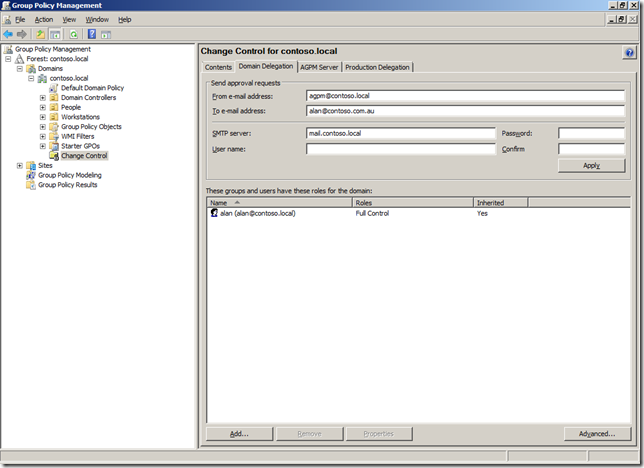 Step 3. Select the user John and then select the Editor from the role field then click OK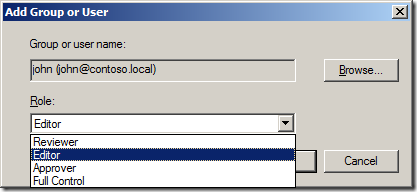 John now has Reviewer/Edit access to AGPM (that was easy!).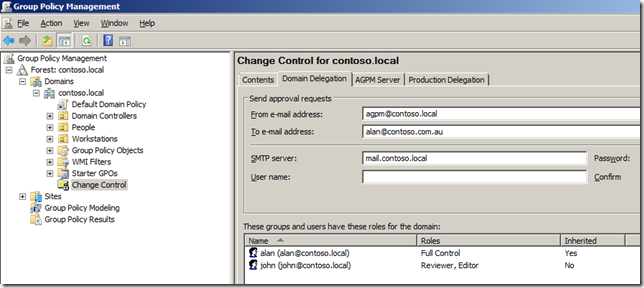 NEXT > How to create make changes to Group Policy Objects in AGPM