Microsoft have just released a web site that allows you to search for any group policy setting.  You can either do a key word search or just browse particular setting. Using a web site like this is a lot easier than having to crack open an existing Group Policy Object to see what policy settings there are available.
The URL for the site is http://gps.cloudapp.net/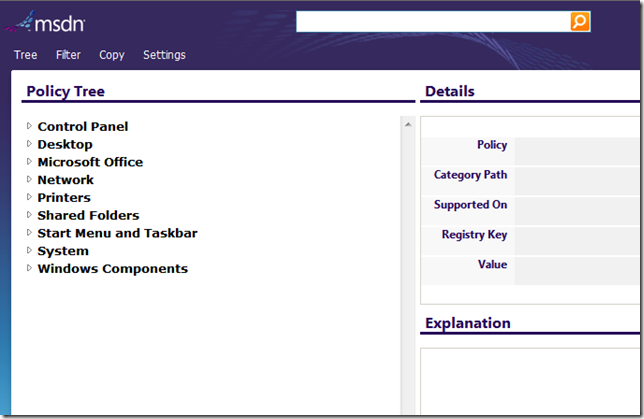 I STRONGLY recommend that if you have anything to do with Group Policy then add this site to your favourites. Even better click on "Add Search Connector" from the settings menu option and add it as a search provider for you to use straight from Windows 7… AWESOME!!!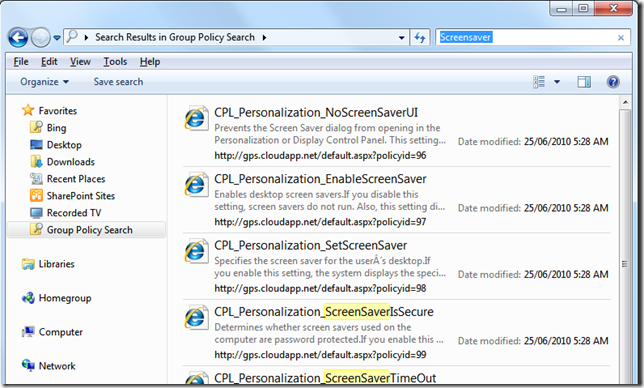 I really like the "Registry View" (see below) you can select from the Tree menu option which allows you to browse all the group policy settings based on the registry key of the policy.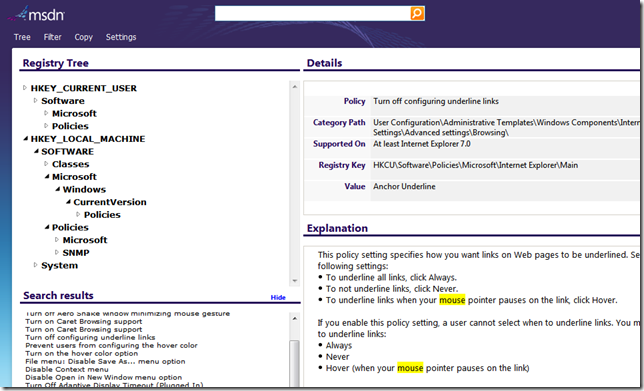 Note: This search tool also has all the Microsoft Office 2007 and 2010 group policy settings included.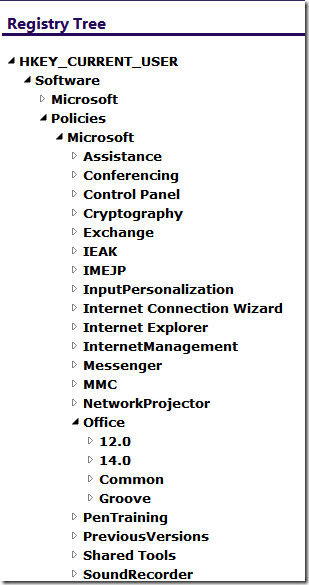 For a full run through of the product check out Announcing the Group Policy Search service – Ask the Directory Services Team – Site Home – TechNet Blogs
Update: Group Policy Blog has now posted about this search engine as well at Cross post: AskDS Group Policy Search Settings in the cloud