This week setting of the week allows you to prefer a custom logon background image in Windows 7. This setting is called "Always use custom logon background" and can be found under Computer Configuration > Policies > Administrative Templates > System > Logon.
Microsoft brought back the option to easily customise the logon background in Windows 7 as this was previously possible in Windows XP but it was removed with Windows Vista which left people with some pretty messy workarounds.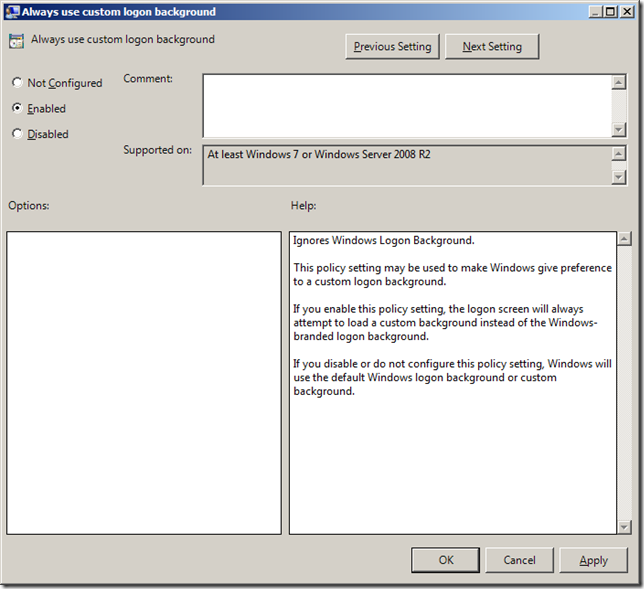 Once you have enabled this option all you have to do to create the "%windir%\system32\oobe\info\backgrounds" folder and populate it with a backgroundDefault.jpg image and your computer will then use that as the background image when logging on and off.
Note: Some sites will direct you to configured the OEMBackground or UseOEMBackground in the HKLM\Software\Microsoft\Windows\CurrentVersion\Authentication\LogonUI\Background however this setting will negate the need to set this key.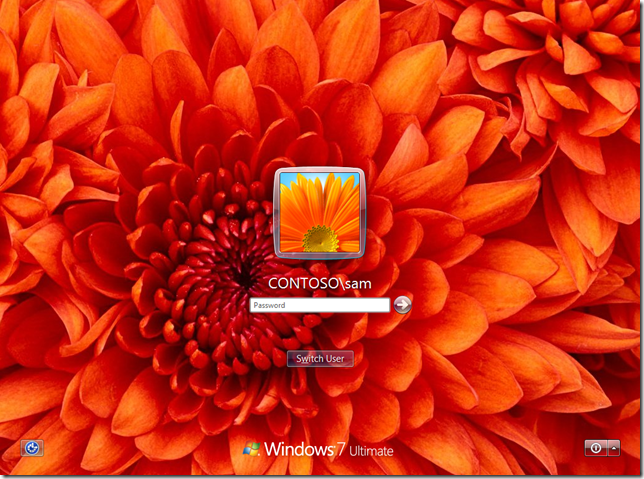 For more info on how to configure a custom background check out Windows 7 to officially support logon UI background customization