Configuring the Group Policy Object for Software Deployment
Step 5: Edit a Group Policy Object that is applied to all the workstation that you want to deploy the InTune client.
Step 6: Navigate to "Computer Configuration > Policies > Software Settings > Software installation" then right click on "Software installation" then click on "New" then "Packages"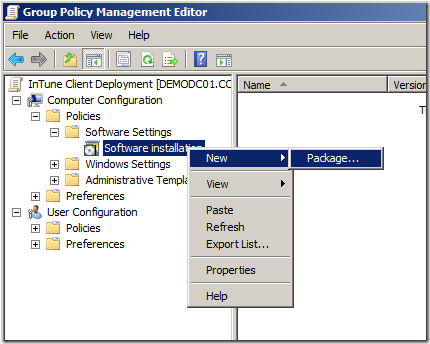 Step 7: Navigate to the path that you placed the installation files and select "Windows_Intune_X64.msi" then click "Open"
Tip #3: If you have x86 client repeat from step 7 with the additional steps in my other article How to prevent x86 (32bit) applications installing via Group Policy on Windows x64 to prevent the x86 version from being deployed to the x64 platforms.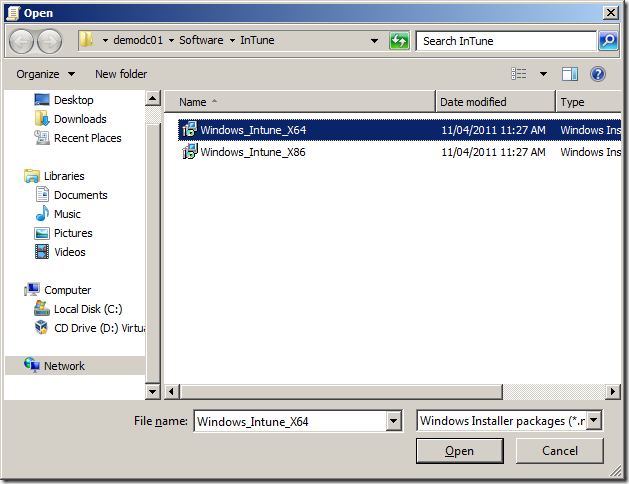 Step 8: Click on "Advanced" and then click "OK"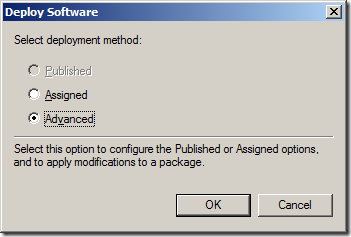 Tip #4: Wait a few seconds while it reads the MSI…
Step 9: As this is a x64 version of the application I recommend that you Add " x64" to the name of the program to distinguish what version you have deployed.
Step 10 (Optional): If you want to selectively deploy the client to the workstations click on the "Security" tab and click the "Advanced".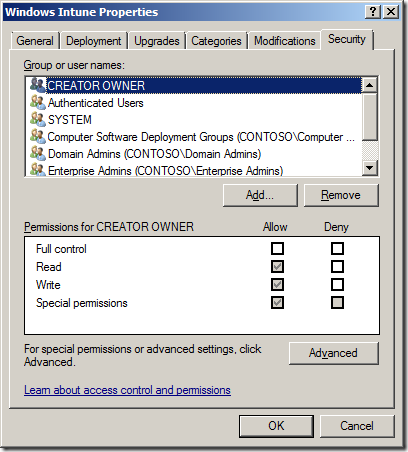 Step 11 (Optional): Un-tick "Include inheritable permission from this object's parent.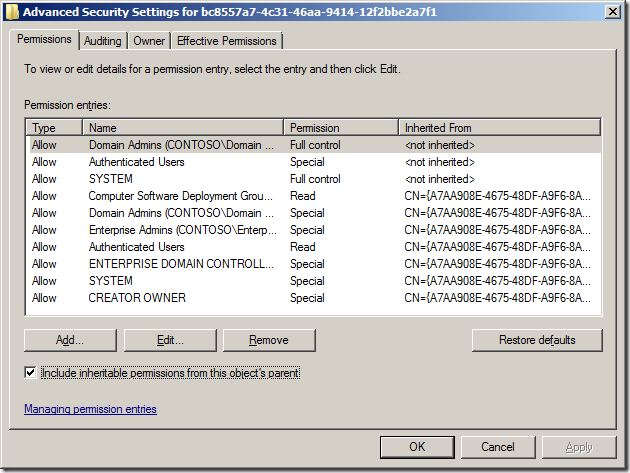 Step 12 (Optional): Click "Add"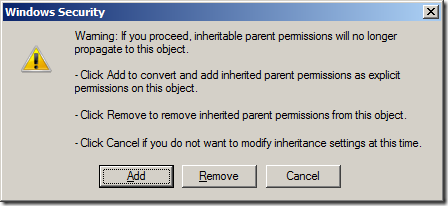 Step 13 (Optional): Click "OK"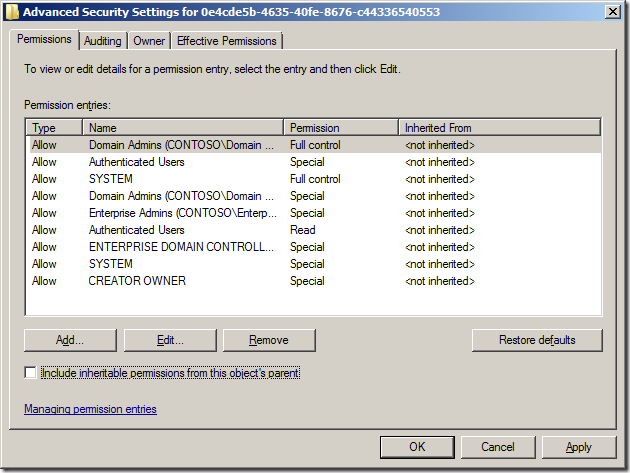 Step 14 (Optional): Click on "Authenticated Users" and click on "Remove"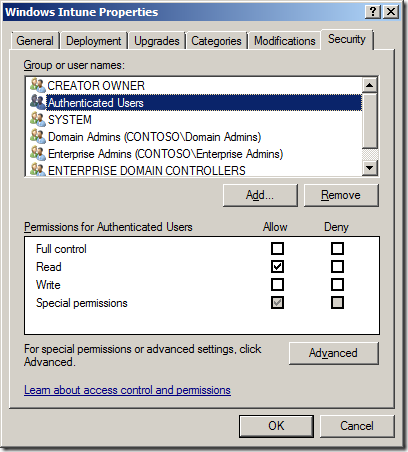 Step 15 (Optional): Click "Add" and select the security group name (e.g. "InTune Computers") that will be used to assign this application to specific computers.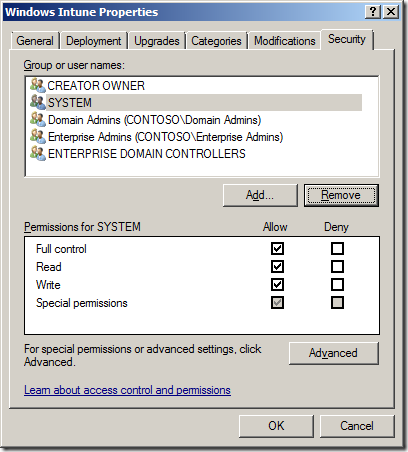 Step 16 (Optional): Click on "OK"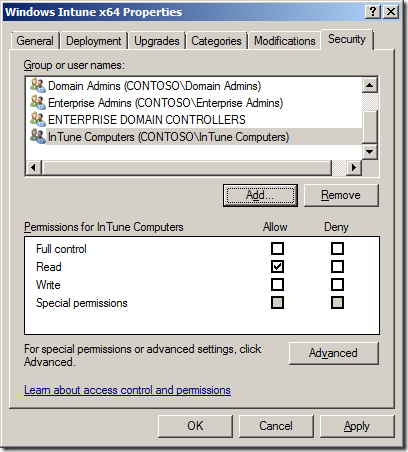 Step 15: Accept all other default setting and click "OK"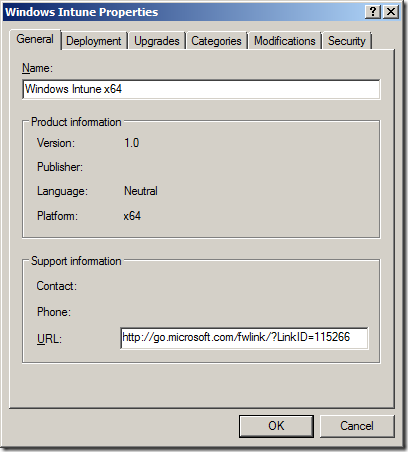 You should now see something like the image below… The software will now install on the selected computer's at the next reboot….

InTune Note: The client software that you downloaded from the InTune web site is customised for your computers so they will automatically appear in your InTune web console.
Tip #5: If you also have Verbose vs normal status messages enabled you will see the software being installed during computer start-up.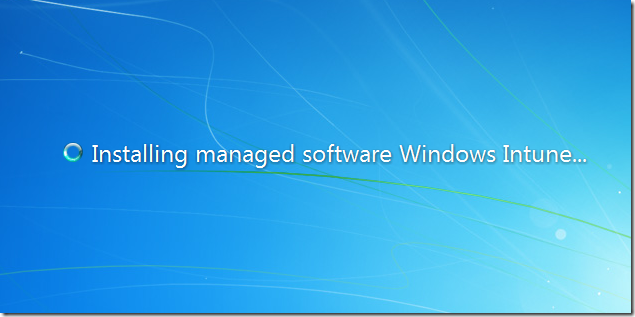 How to configure your Distribution Share for Group Policy Software Deployment
See Part 2 Best Practice: Configuring a Software Library for Group Policy Software Deployment