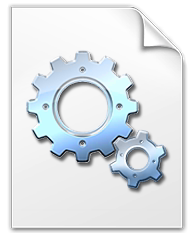 Microsoft is hurtling toward the end of development of the latest version of Windows 10 v1803 (which ironically will be released in April) and as such they have now release the near final version to the Windows Insider Fast Ring.
In conjunction with this they have also released a new draft security baseline configuration to be used for securing the OS with recommended settings.
In case you missed it Microsoft is no longer support the Security Compliance Manager tool and now only release a Security Templates via individual ZIP files. As such similar information is contained in this tool such as relevant documentation, GPO templates, scripts and even relevant WMI filters.
Notably this version also has a new script that allows you to remove the local admin account restrictions from non-domain joined computers. This is very handy as normally domain joined computers prevent network access for the local admin account, but for non-domain joined it makes managing these devices a lot harder as there is no other way to remotely access these devices.
So if you are using Windows 10 in your organisation then your more than likely be upgrading to this version over the new few month. Therefore it would definitely be good to download and start testing with this template now.
Source: https://blogs.technet.microsoft.com/secguide/2018/03/27/security-baseline-for-windows-10-v1803-redstone-4-draft/