AppLocker is a great new feature that was introduced in Windows 7 that allowed IT Admins to prevent the running of certain application in their corporate environment (e.g. Chrome). However there are a number of steps and pre-requisites for this feature to work that seem to catch people up quite often. So below is a simple troubleshooting flow chart that should help you go through the common issues that happen when setting up an AppLocker rule in your environment.
Note: This workflow is a check list for ensuring that your environment is configured correctly so that the AppLocker rule will actually apply as they are configured.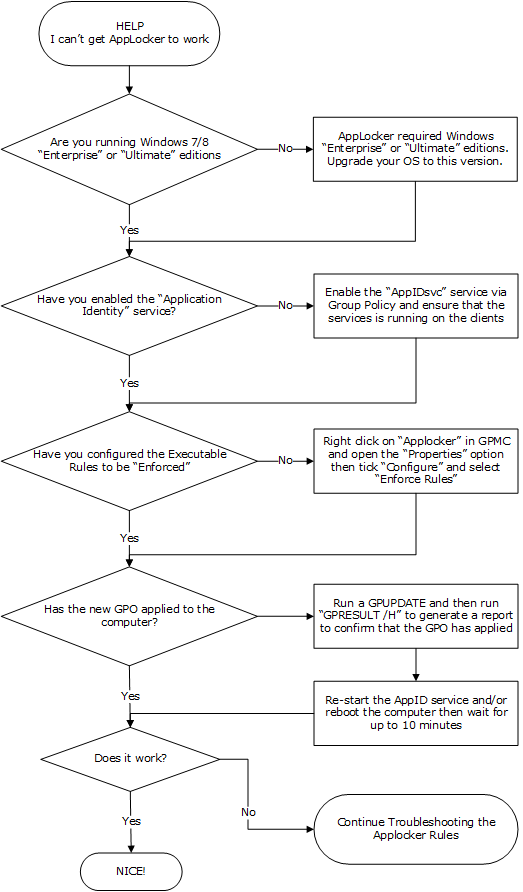 Rule Tip: It's also worth mentioning to NEVER just configure a single Deny rule without the "Default Rules" also configured as this will have the affect of blocking ALL programs and thus breaking your computer.
If you are looking for a more detail step by step setup guide for AppLocker then I would definitely recommend check out my other blog post How to configure AppLocker Group Policy in Windows 7 to block third-party browsers
Do you have any other tips for troubleshooting AppLocker? then post them below in the comments.